Why Kessié chose AC Milan over Chelsea and Napoli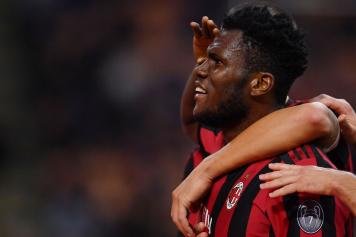 14 November at 22:20
Milan had a big summer as they invested over 200 million euros on 11 new players. One of these player's was rising star Franck Kessié who arrived from Atalanta. Here is what his agent (George Atangana) had to say about Kessié's move to Milan in an interview with
Radio Crc
:
" Italy? Well them being out of the World Cup is a real pity since they have so much history. It's a big loss for sure. To see Buffon crying at the end of the game was touching, everyone now has to understand why this event happened to try and fix things. Kessié? Big clubs always want to sign top talents and there wasn't only Napoli on him. He evaluated many different offers and projects before making his final decision.
He chose Milan since it was the start of a new and exciting project
. They had been following him for some time and they moved quickly to get him. Montella? I think he has the backing of the players and the management so I think that he will still be there for a while. On Saturday, Napoli will have to face a hungry Milan team. It will be a very nice and entertaining game I believe....".