Why Manchester City risk facing transfer ban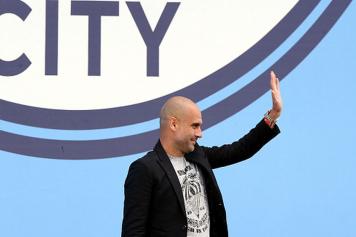 23 September at 18:53
Pep Guardiola's Manchester City could be handed a transfer ban, today's edition of the
Indipendent
reports.
According to the British paper, FIFA are investigating over the transfer of
Benjamin Garre
whose family is said to have received money before the player's actual transfer. If accuses will be confirmed,
Manchester City might be facing a two-window transfer ban, like Real Madrid, Atletico and Barcelona.
Benjamin Garre was previously under contract with
Velez Sarsfield
and the Argentinean club's president has also hit out at the Premier League club saying: "I've never seen such an immoral behaviour."
City had already been accused of not following transfer rules a few years ago when the completed the signing of Myles Beerman. The article they are allegedly breaching is the n.19 on players' transfers and Pep Guardiola's side are now in danger of skipping two transfer windows.