Why Masina would fit in at Watford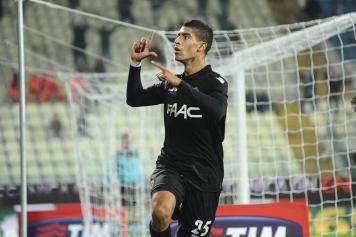 11 June at 22:40
Amid rumours linking 24-year-old Adam Masina to Watford, what could the left-back bring to the English side?
According to Sky Sports
, Watford have found an agreement with Bologna regarding Adam Masina, who looks set to start his first adventure outside of Italy.
The defender has been at Bologna for his entire career, coming through the club's youth ranks, earning his promotion to the first team in 2013. Since then, he has made 119 appearances for the club, impressing many in his first seasons with the Rossoblu. However, recently, Masina has more or less failed to build on that, although his recent seasons have certainly been better than average.
Nevertheless, Masina does possess several good qualities that he will take with him to Premier League, one of which being his strength. Throughout his time in Serie A, he has been tough to stop down the left flank, bursting forward with both pace and strength to shield off the defenders.
Furthermore, his presence on the pitch makes him a danger on set pieces, as well as he is a man to count on when defending such occasions.
However, Masina has also been known to have a poor temperament, often having a hard time holding back his emotions. Even though this hasn't always led to a red card or a booking for that matter, it's clear that sometimes he struggles to focus on the task at hand.
With that said, Watford will get a fully functional left-back that I believe could adapt very quickly to the English style of football, as many of his strengths will thrive in that environment.