Why Maurizio Sarri would be an excellent fit at Chelsea to replace Antonio Conte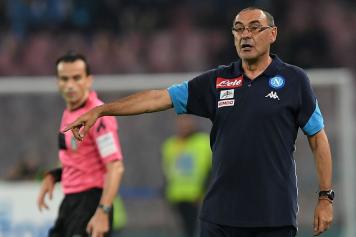 09 February at 09:30
With Chelsea spiraling into oblivion, the days of their manager Antonio Conte are seemingly numbered. Plenty of potential replacements have been spoken about in the media, with none taking a frontrunner role at the moment. Chelsea are currently fourth in the Premier League, only a point above fifth place Tottenham. Not only are they not in any contention for the title, but they risk giving up a Champions League qualification spot.

Any club that spends the money Chelsea does in the transfer market will instantly be classed as a Premier League favorite, so with goings going sour, a coach like Napoli's Maurizio Sarri could do well to shakeup the league and breathe new life into a very talented side.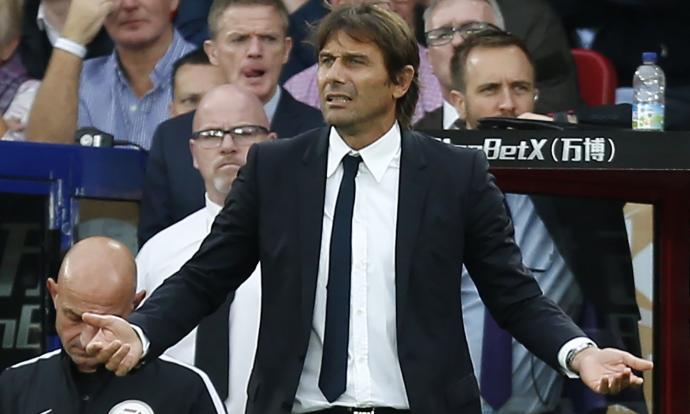 Having only broken onto the scene a few years ago with Empoli, Sarri is still a newcomer to the highest level of football, as he's only been with Napoli since 2015. In that time, he's been able to cement a cult following of football fans who appreciate the aesthetically pleasing style of the sides that he's managed. More than anything, he's been able to get the most out of players who before were on the fringes.

There's no better example than Dries Mertens, who was only a role player for Napoli under former manager Rafa Benitez. After Sarri took over, Mertens was given a chance to lead the line after injuries claimed Arek Milik, and he went on to score 28 Serie A goals and played at a level never before seen in his career.

Sarri would instantly change the formation from Conte's 3-4-3 to his favored 4-3-3, which is reliant on a high defensive line, diabolical pressure off the ball and plenty of movement in possession. The Napoli coach seems like a natural fit in the much more frenetically paced Premier League, where intensity is second to none.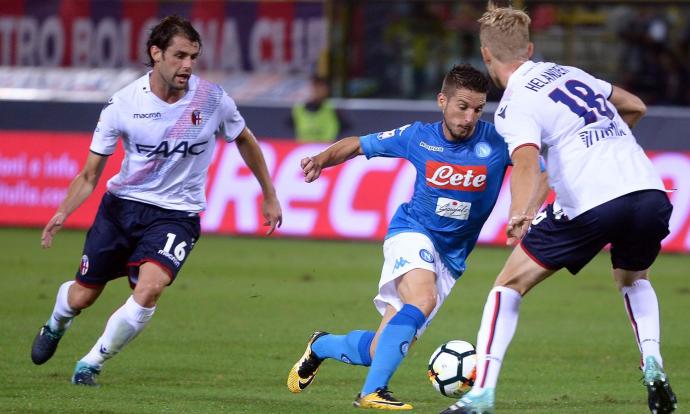 Defenders like David Luis and Cesar Azpilicueta would thrive under Sarri, while a midfielder like Cesc Fabregas could be reborn pulling the strings in the heart of Chelsea's midfield.

This current Chelsea squad has many players that fit into Sarri's schemes. The Italian manager needs centrebacks who can distribute calmly from the back, fullbacks who can constantly overlap which allow the wingers to tuck inside close to the striker, and a front man who can interchange and drop wide if needed to make space for the runs from midfield.

In Chelsea's last Premier League match against Watford, Antonio Conte used Eden Hazard as a sort of false no.9 alongside Willian and Pedro, almost grooming him for a Dries Mertens-esque role in preparation for a possible Sarri signing.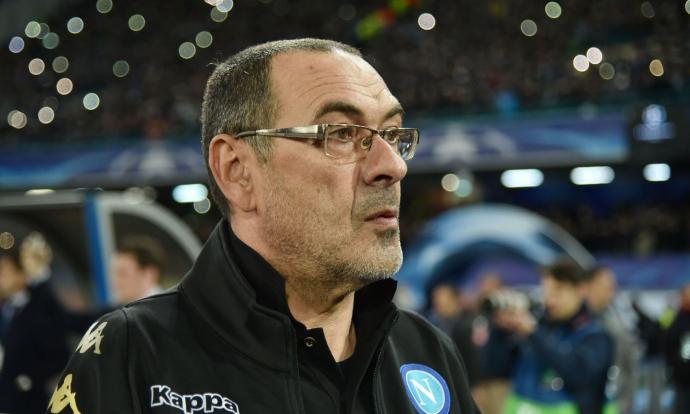 There's been hints through the years Antonio Conte teams breaking down in the latter stages of the season because of his emphasis on hard work in training. A former player who played under Conte told me that he had never experienced such a strain on his body as when he trained under the Italian. Whether or not this recent dip at Chelsea has to do with fatigue is besides the point that the sport is a results based business, and Chelsea falling down the standings in such a fashion will have the higher-ups scrambling for solutions.

One curiosity about Sarri that differs from many managers around the world is his refusal to demand signings. Napoli are a team that very rarely rotate their main starting XI. Sarri knows who his best eleven are and has publicly spoken out about the transfer window, as he's very hesitant on bringing in a player that could either disrupt the chemistry or the pecking order of the club.

With Napoli currently a point above Juventus for first in the Serie A standings, Sarri has a chance to win silverware and bow out of the club during the summer on a high. It would be an incredible end for a manager that used to work at a bank and only years ago was coaching in the lower divisions with teams like Sorrento and Alessandria.

Joining Chelsea would further elevate Maurizio Sarri on football's highest stage and possible cement him as one of the most uniquely brilliant tactical masterminds of the game.

@TheCalcioGuy
Matteo Bonetti is a sports journalist for beIN Sports USA
Matteo Bonetti