Why Mourinho's contract extension may not be good news for Man Utd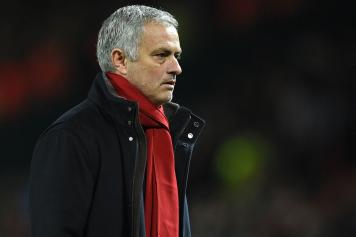 02 February at 13:50
Despite winning the EFL Cup, Community Shield and UEFA Europa League during his first season in charge of Manchester United, it is fair to say the jury is still out on how successful José Mourinho has been in rebuilding the club so far.
Following the disastrous tenures of David Moyes and Louis van Gaal, the Portuguese has at least brought some stability to proceedings at Old Trafford, with the team currently sitting in second place behind Manchester City. However, doubts remain over whether he can guide the club back to the summit of English football, where they were for the best part of two decades under Sir Alex Ferguson.
While it is clear the former Chelsea, Inter and Real Madrid boss knows his team is lacking quality in several key areas, the success of the signings he has made so far has been mixed. Henrikh Mkhitaryan has already left, having failed to find a settled position within Mourinho's preferred 4-2-3-1 formation. Paul Pogba and Romelu Lukaku have also been inconsistent, despite costing the club hierarchy record transfer fees.
Though the Red Devils' league form is actually not that bad, there is a feeling around Old Trafford that their manager's stubbornness is preventing them from reaching the next level in terms of performance. For instance, Pogba was at his most effective with Juventus when deployed in a three-man midfield, which Mourinho is apparently unwilling to do.
Although it is clear that Pogba and his midfield partner Nemanja Matić are too easily bypassed in games against fellow top sides, the two-time UEFA Champions League winner doesn't recognise the need to bulk up in the centre of the pitch. Mourinho recently signed a new contract with United, and it is clear that this news wasn't met with universal approval.
One only needs to take a look at some of the strange tactical decisions he has made over the past 18 months to recognise why that is. The first thing he ought to do is adapt to the players he has at his disposal, and switching to a 4-3-3 would allow him to get much more out of Pogba, as well as the abundance of lightning quick attackers he works with on a daily basis at Carrington.
Jordan Russell (@JordRuss96)