Why Roma should hope for a Napoli and Juventus win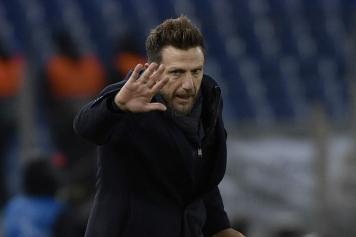 11 December at 17:40
Serie A giants Roma should realistically be hoping for a Napoli win when the partenopei take on Liverpool at Anfield later today in the last round of matches in the group stages of the UEFA Champions League.
​Napoli travel to Anfield today and face Jurgen Klopp's men in a big game in the Champions League.
But Liverpool will have to win 1-0 against the partenopei and if Carlo Ancelotti's men do get a goal, Liverpool will have win by a two goal margin to qualify for the next round.
Now Roma are second in their group behind Real Madrid and because of that, they will face teams that finish the round as winners of their groups. With Manchester United currently second in their group but likely to finish first if Juventus lose, Roma will want Juventus to beat Young Boys to deny the giallorossi the possibility to face Man United.
They'd also want Napoli to pick up a win at Liverpool because if the partenopei lose, Roma could be facing the task of coming up against either Paris Saint-Germain or Liverpool.
If Napoli only draw and PSG beat Red Star Belgrade, PSG could overtake Napoli to finish first and that opens up the possibility of Roma facing PSG in the Round of 16.
For more transfer news and updates, click here