Why Salah's Liverpool move may be bad news for Chelsea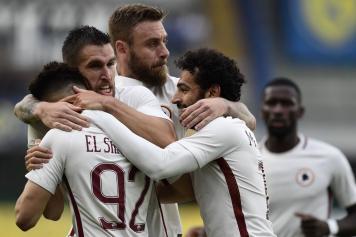 18 June at 21:23
According to the Egyptian press (Via Metro),
Mohammed Salah is set to undergo his Liverpool medicals soon (probably on Tuesday). As well all know, Roma have to make a sale before June 30th to respect the Fifa financial fair play rules (similar to Inter Milan). If Salah does get sold for the price that is being talked about (over 40 million euros), then Roma would avoid Fifa sanctions. This would also likely become one of their highest sales in team history.
What does this have to do with Chelsea? Well if Roma do sell Salah soon, then they won't need to sell anybody else. With Conte's team having interest in Kostas Manolas, they will now likely have to hope that a deal between Salah and Liverpool does not occur. It would be very unlikely for Roma to sell more then one of their top players so this is why the Egyptian star's future will have an impact on possible Chelsea targets like Manolas and Nainggolan...