Why Spurs watched Fiorentina-Juventus closely yesterday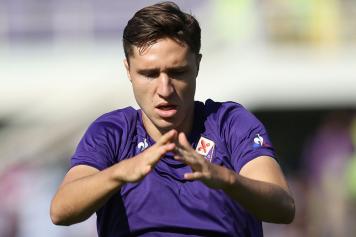 10 February at 12:45
While the game at the Stadio Artemio Franchi was marred with controvery because of VAR, Premier League giants Tottenham would have been watching the game with much intrigue. La Viola slumped to a 2-0 defeat, despite playing better than what the result shows all of it to be like. Goals from Gonzalo Higuain and former Fiorentina star Federico Bernardeschi were enough to hand Stefano Pioli's men a painful defeat at home.
The game came days before Juve's titanic Champions League Round of 16 clash against Tottenham in Turin on Tuesday. It isn't just because of that itself that Spurs would've watched the game closely.
What would have struck them the most is the fact that their Tuesday's opponents have let in just a single goal in their last 16 outings. The last time they conceded a goal back in November during their 3-2 defeat at the hands of Fiorentina. The stat will be a scary one for Mauricio Pochettino's men, but they will bring to the plate something completely different to what other Italian sides offer.
It is after Max Allegri switched to the 4-3-3 shape that Juve have looked promising going forward and rock-solid when defending. They weren't at their best against La Viola and Spurs will see that as a massive encouragement. Juve have, indeed, struggled without Blaise Matuidi in the 4-3-3 shape. And they will be without the Frenchman, Paulo Dybala and Juan Cuadrado on Tuesday.
Spurs though, would have been carefully watching two of their targets- Federico Chiesa and Giovanni Simeone.
While Fiorentina looked good going forward, especially on the break, they couldn't really muster enough shots on goal to trouble Gigi Buffon in goal. It wasn't the most impressive of days in front of goal for either Chiesa and Simeone but the fact that they are young and have already had impressive seasons would keep Spurs. Atleast for the time being.
Kaustubh Pandey(@Kaus_Pandey17)