Why Strootman to Juve won't happen...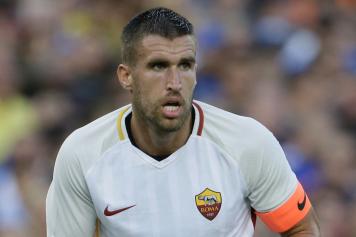 07 August at 20:35
IB.com's Andrea Menon talks of today's morning news that was characterized by the notion of a Juventus move for Roma's Kevin Strootman, with the idea they would be willing to pay the buyout clause on his contract, as they did a year ago with Miralem Pjanic. The plan was reported by Algemeen Daglab, the same daily author of the Karsdorp-Roma buyout, which includes a 45 million EUR cash offer to take the Dutch midfielder to Turin. Juve truly lack of player of Strootman's characteristics in the middle of the field, a pure holding midfielder, but this deal will not be done for several reasons.
CLAUSE - The words of his love for Rome ("I'm OK here, I'm happy to stay") and fresh renewal would not be an insurmountable obstacle, and the current market demonstrates this. His clause, in fact, goes only until July 31, so Juve should deal quickly and directly with the capitol club. For now, frankly, this still remains very unlikely, but not to say impossible.
THE NEW OUTLET - Another important reason is the news itself. Reclaimed and bounced using as the authoritative source Algemeen Daglab, who never really appears in the same newspaper day to day.
BACKGROUND? - There is still an interesting backdrop that links Kevin Strootman to Juve: the Dutch midfielder, in February, was proposed to the Juventus directors by the SEG, which manages the player's interests, with even lower wages. Juve glistened of the thought, but nothing ever happened...
Andrea Menon, adapted and translated by @davidbaleno