Will Juve backup search for starting role this summer?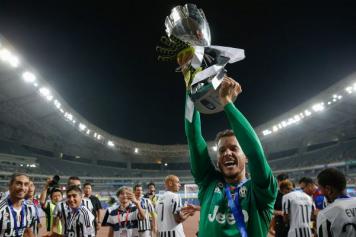 19 May at 22:20
At Juventus, the life of Vice Buffon is difficult, and this is something Norberto Murara Neto knows very well. The Brazilian goalkeeper, in two seasons in the Bianconero jersey he has managed to make only 22 appearances, although he has won the Coppa Italia twice as a starter. The question always remains though. If he is aware that he can be a starter almost anywhere else, but at Juve this is nearly still impossible, will he stay or go? His time at Fiorentina showed how quality of a goalkeeper he can be, now the decision is on the Brazilian.
As reported by the Gazzetta dello Sport, the shot stopper could perhaps leave Juventus this summer, and among the options there would be either Lazio or Napoli. If he does decide to stay, it will likely only be for one year. The Turin club have ready his replacement, the young Meret.