Would David Luiz be a good fit for Juve?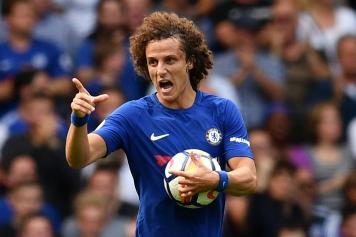 17 December at 20:45
Chelsea star David Luiz could be, perhaps, one of the greatest dividers of opinion in the history of football. Everyone has something to say about his style of play, and perceived unreliability in defence. That said, despite many people having reservations about his quality, he has played for three hugely successful European clubs in Benfica, Chelsea and Paris Saint-Germain in the last decade.
If reports in the British media are to be believed, the Brazilian has now emerged as a transfer target for Juventus – a club synonymous with building success on great defensive solidity. So, would the man Gary Neville once described as a "PlayStation player" be a good fit for the Bianconeri?
Massimiliano Allegri has been criticised in recent times for his reluctance to give youthful talents such as Daniele Rugani a chance to impress on a regular basis. This is understandable to a degree, given the pressure that goes with playing for La Vecchia Signora. However, signing a player with Luiz's positional vulnerability and lack of tactical awareness would be every bit as irresponsible on the club's part. It is telling that his role has been reduced by Antonio Conte this season, having made some horrendous individual mistakes which have often proved costly for Chelsea.
While he is capable of scoring spectacular goals and putting in some impressive all-action displays, Luiz is a player who can just as easily provoke panic among his own teammates with some of his highly questionable decision-making. This is why Juve would be well-advised to weigh up other opportunities available to them before pursuing a move for him. After all, as they know only too well, Conte is a man whose judgement is to be trusted much more often than not.
Jordan Russell (@JordRuss96)