WOW! Bitter Pjanic tells friend: 'Roma called Juve, they sold me in 15 minutes!'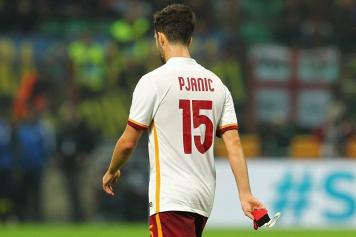 11 June at 11:25
The Corriere dello Sport is kicking off Day 2 of Euro 2016 with a screamer! It appears that Miralem Pjanic whatsapped a friend about the details of his move to Juventus, which was made official today.
Having been asked information about the negotiations, the Bosnian midfielder replied "Yeah, whatever... they sold me in 15 minutes. Roma called Juve, they need money. I'm very embittered, but you can't have everything in life".
Pjanic is reportedly so angry with the Giallorossi leadership that when he went to Trigoria on Thursday, he completely avoided director of sport Walter Sabatini.
Roma have already denied this story in the person of director general Mauro Baldissoni, who claims to have contacted Pjanic who denied ever sending the message. Why hasn't the Bosnian himself done it?
@EdoDalmonte