Xavi: Messi gets 'pissed off' if he's not given the ball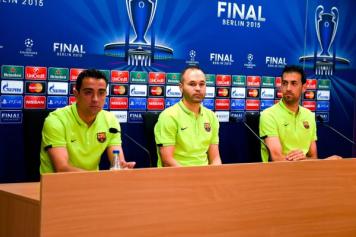 05 October at 13:40
Xavi has made some interesting revelations about former team-mate Lionel Messi, claiming that the Argentine international "gets pissed off" if he's not involved in the play.
Speaking of the Albiceleste (who he said could "win the World Cup"), he seemed to be hinting the South American nation can't afford to play as it has in the last few months.
"Barcelona and the Argentine national team cannot afford to allow 10 minutes to pass in a game without Leo Messi touching the ball," Xavi
told El Mundo.
Argentina are fifth, and have only scored 16 goals in as many games in World Cup 2018 qualifiers. They are currently in the playoff spot, with the marked possibility that they won't make it.
"Leo Messi has to be involved in the game. He has to be where things are happening, where the ball is. In addition, he's going to get pissed off. If he doesn't touch the ball for five minutes, you have to bring him to where the ball is.

"He has to participate in the play."