Chelsea recap: From Morata to Koulibaly passing by Conte, the latest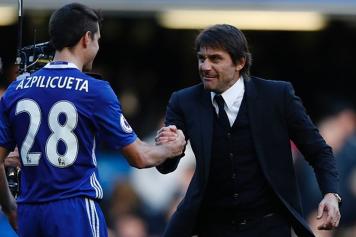 23 May at 09:00
Chelsea are fully focused on the transfer window as they still have to determine who their 2018-2019 coach will be. Here is a recap of what occured yesterday as Chelsea had a pretty heated day.
TOP CHELSEA NEWS OF YESTERDAY:
- Hamsik's father gives Chelsea fans some hope
: Marek Hamsik's future is in doubt as his agent admitted that he "can leave Napoli this coming summer". Chelsea have said to be interested in the Napoli captain as time will tell if he will leave the club.
- AC Milan contact Alvaro Morata
: AC Milan have interest in Alvaro Morata as they reportedly had contacts with his agent recently. They will be looking to improve their attack this summer as Morata is high on their list.
-
Conte set to leave Chelsea
: Antonio Conte's future has been talked about a lot as it seems like he is set to leave the blues in the coming hours.
- Chelsea have interest in Koulibaly:
The Napoli defender is on many EPL clubs list as Chelsea have interest in him too...