Zidane: 'I am not the best manager in the world'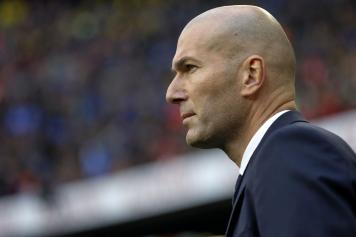 25 October at 15:45
Real Madrid boss Zinedine Zidane has achieved a quite impressive record as he managed to win two successive Champions Leagues with Real Madrid. The Frenchman's record is made more special by the fact that he has only coached in two Champions League campaigns, winning them both.
​Zidane was named as the best manager of the last campaign but the former Juve star has revealed that he does not feel like the best coach in the word.
"I don't think I am the best. I accept the award because it is the reward for our hard work. We've won a lot of trophies with this team and I am not here to say I deserve it. Am I the best manager in the world? No, I don't think so. If I will still beh ere in ten years then we may talk about it but till then I don't think I am the best manager."
"I've played football for 35 years and I've been coaching for only 18 months. One must remain humble otherwise you will never improve and learn new things", the Frenchman said during Real Madrid pre-match press conference yesterday.