Zidane or Conte? Who is Man Utd's best pick for next season?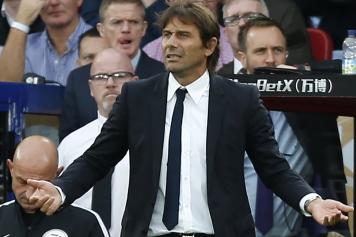 20 December at 11:30
Jose Mourinho has left the Old Trafford after a disappointing start to the season and insufficient results. Manchester United replaced the former Inter, Real Madrid and Chelsea manager with Ole Gunnar Solskjær as a caretaker manager, with the view of appointing a permanent and more experienced manager in the summer, given that the Norwegian does not fascinate the club with a series of fantastic results.
The hottest names for the Manchester United bench are Antonio Conte and Zinedine Zidane, both currently without a club and thus free to be appointed. Both have also repeatedly said that they do not want to take over a club during the season and will wait for a new job until the summer. But who would be the better pick for the most successful English club?
In terms of European success, Zinedine Zidane would probably be the obvious pick, as he has won three consecutive Champions League trophies between 2015 and 2018 with Real Madrid. But it must be noted that his Real Madrid team is widely considered by many as one of the strongest teams in the history of football, while the material at the Old Trafford would not be as flashy.
However, it must be noted, that despite all these successes in a relatively short period of time, Zidane can still be considered somewhat inexperienced, in the sense of variety, that is. The Frenchman has only coached at Real Madrid and has only coached a team with countless possibilities and would thus be a question mark in a different environment. Not to mention that Zidane has no experience with English football.
Meanwhile, Antonio Conte has experience from the Italian league as well as the Premier League with Chelsea. He cannot boast the European successes as Zidane, but he has one 4 domestic top-flight titles in his career. Moreover, he has also led the Italian national team and quite successfully given the players at his disposal. This tenure has also given him valuable experience from another perspective.
And in connection to the previous point, it must be again confirmed that Antonio Conte knows how to work with what he has at his disposal, even when sometimes it is not the best material available.
An example of this is definitely his time at Juventus when he won the title, despite not having the best players available, especially in the attack, where players like Mirko Vucinic or Alessandro Matri started on a regular basis. And then the already mentioned time with Italy, which he guided to the quarter-finals of the EURO, where his team was eliminated in the penalty shootout against a star Germany team.
Thus said, at this moment Antonio Conte would probably be the better choice. There is definitely quality at Manchester United and there are some great players playing for the club, but the overall quality cannot match that of Real Madrid and on some positions, especially in the defence, the lack of quality is absolutely evident and if someone knows how to work with limited resources, it is definitely Antonio Conte.
Nikita Fesyukov