Zidane wants to coach Man United next season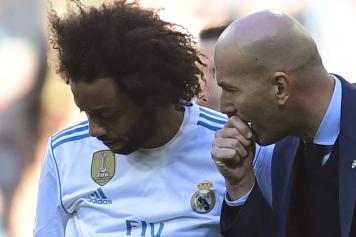 15 August at 12:00
This kind of news doesn't come every day. A three-time Champions League winner wants to take over at Manchester United.
His name? Zinedine Zidane, if French paper l'Équipe have got it right. There's no reason not to, as the daily is considered very reliable.
Recent reports indicated that the embattled José Mourinho may not last the season, and that Zidane's number would be the first on vice-chairman Ed Woodward's list if the Special One walks the plank.
Journalist Vincent Duluc claims that Zidane wants to Coach again next season, and that United would be at the top of his list.
The Frenchman won three straight Champions League titles with Real Madrid, but resigned straight after the win in Kiev over Liverpool over what people believe was a difference in philosophy with Florentino Perez.
The talk in France is that Zidane would take over the national team after Didier Deschamps runs out his deal in 2020, but the recent World Cup win may change that.