Zidane: Why I picked Isco, not Bale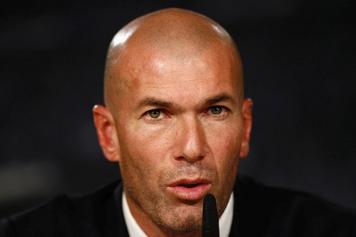 15 February at 15:30
Zinedine Zidane has praised midfielder Isco, who was surprisingly picked ahead of Gareth Bale in last night's 3-1 win over PSG.
The French Coach also made a couple of key changes in the second half, introducing Lucas Vazquez and Marco Asensio to further turn the game in the Merengues' favour.
They had gone behind to an early Adrien Rabiot goal, but got back into the game with a Cristiano Ronaldo penalty.
Zidane defended the choice to pick the nifty, clever Isco:
"With Isco I looked for control of the ball and we had it, with four in the middle against three of them. Isco had a great game," the Coach said after the game was over.
"We played a great team game, from the beginning. It was a well-deserved victory. We're very happy with the result and with the content of the game. We had personality, and our fans were behind the team at all times."
The Frenchman wasn't cocky about the Chamartin side's situation, saying that the return leg was still key.
"Winning 3-1 isn't over. There is a return game, we have to play it and not be overconfident because it's going to be another story and we know we're going to suffer."