Zoff advises Manchester United target Donnarumma that he's "Already at a great team."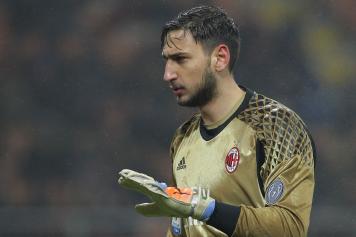 28 February at 13:55
Legendary Italian goalkeeper Dino Zoff believes that current teenage sensation Gianluigi Donnarumma has a bright future ahead of him but offers a word of caution.

In an interview with
Radio Anchi'io Sport,
the 1982 World Cup winning captain explained that; "He's doing extraordinary things, his future is open to a fabulous career. Donnarumma's start really gives great hope, my only advice for him is that he remains humble and tries to improve, especially in his technical ability as some goalkeepers forget about [working on] it. For now, the outlook looks really great."
With some heavyweight clubs around Europe vying for his signature, Zoff had a word of caution for the 18-year-old when he declared that; "His future? He needs heart and reason. He shouldn't think about any particular changes, he's already in the heavens. I think he'd be better served to stay at Milan, then in a few years, conclusions can be made. He's already at a great team."