Zola blasts Morata: 'He plays at Chelsea, not Southampton or Brighton'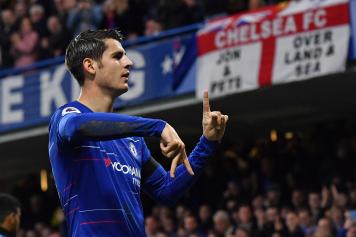 05 January at 13:35
Maurizio Sarri's assistant Gianfranco Zola was not very understanding about the situation Alvaro Morata is experiencing this season. The Spanish forward is not at his best and has only scored 5 goals in 16 games in the Premier League this season and his last goal dates back to November 4.
"People expect a lot from Chelsea's number 9. They expect a lot of goals and many great performances. This is normal and Alvaro has to get used to it. If he goes to another big club, the same thing will happen to him. It is a part of his job and the better he can handle these situations, the better it will be. I know he feels he does not score enough and he has a lot of responsibility,"
Zola said
.
"He has to learn to leave everything behind because these are burdens that will not help you perform better when you step on the field. He plays at Chelsea, not at Southampton or Brighton, with respect for these clubs," he added.