Horncastle: Until the ownership question is resolved, Milan's summer will be a quiet one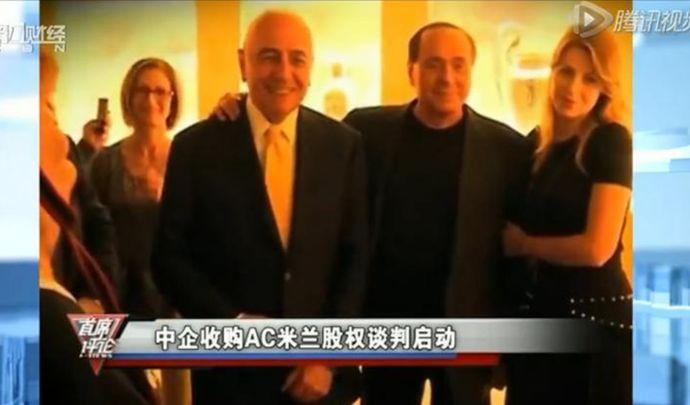 Commenta per primo
Samuel Beckett's play Waiting for Godot is essential reading for Milan fans at the moment. Picture if you will Silvio Berlusconi and Adriano Galliani in the roles of Vladimir and Estragon. They have been waiting for Milan to change hands for 18 months now.
The identity of the club's prospective new owners is the subject of as much debate as who exactly is Godot.
First it was Mr Bee, the Thai entrepreneur, and his Chinese backers who pulled out when the stock market bubble burst in China last year. Incidentally they might also have realised that Berlusconi's valuation of Milan at €1bn did not represent value at all.
Now in their place we have a
mystery Chinese fund brought to the negotiating table by Sal Galatioto
, the advisor behind the takeovers of several NBA franchises, including the Golden State Warriors.
Unlike with Mr Bee a year ago,
this one doesn't look like going up in smoke.
After making a statesman-like address on Facebook in May - 'Let's talk about Milan' - in which he said his preference was for the club to end up in Italian hands, Berlusconi has come round. For a long time, he has given the impression of being a kid unwilling to let anyone else play with his favourite toy.
The Chinese fund, thought to include Robin Li, China's sixth richest man, has had to be patient. Their offer of €500m for 80% of Milan and another €200m to restructure the club's debts has apparently been on the table for months and months.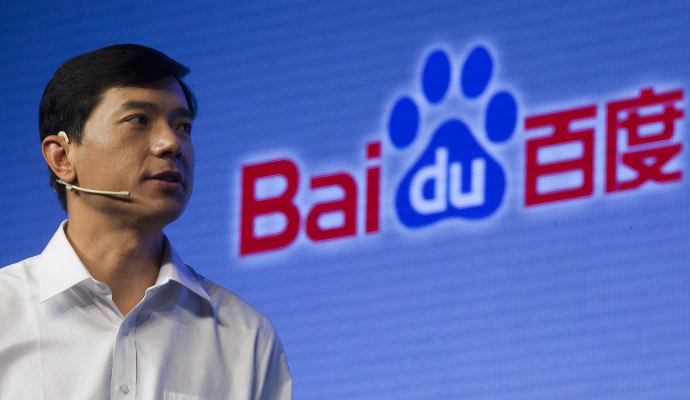 The problem for them has been the unrealistic expectations set by Mr Bee in relation to what Milan is worth and how this isn't merely a business transaction for Berlusconi. It's like giving away a piece of his heart. Every week has brought with it a new delay. The latest was apparently down to Berlusconi's health scare, which resulted in open heart surgery. Today's Il Corriere della Sera insist it could also be down to the fund wanting to buy Berlusconi out completely. The deal is complicated to say the least.
In order to earn Berlusconi's approval,
Galatioto has had to make the Chinese promise to commit €400m over the next three years for recruitment purposes. Berlusconi claims to have "compromised" on the price in order to receive this guarantee which will, he hopes, ensure "Milan get back to being a protagonist in Italy, Europe and the world."
Milan fans will of course believe it when they see it. If it actually materialises, though, the club's future will be very bright indeed.
New coach Vincenzo Montella must be excited. Except the hold up is doing nothing for Milan's plans for next season. Until the takeover enters its next phase,
Milan are limited in what they can do in the transfer market. So far, all they have done is bring in left-back Lionel Vangioni from River Plate on a free transfer and striker Gianluca Lapadula, Serie B's top scorer, from newly promoted Pescara for €9m.
Milan are yet to recover any ground on their rivals for a place in the Champions League and even the Europa League.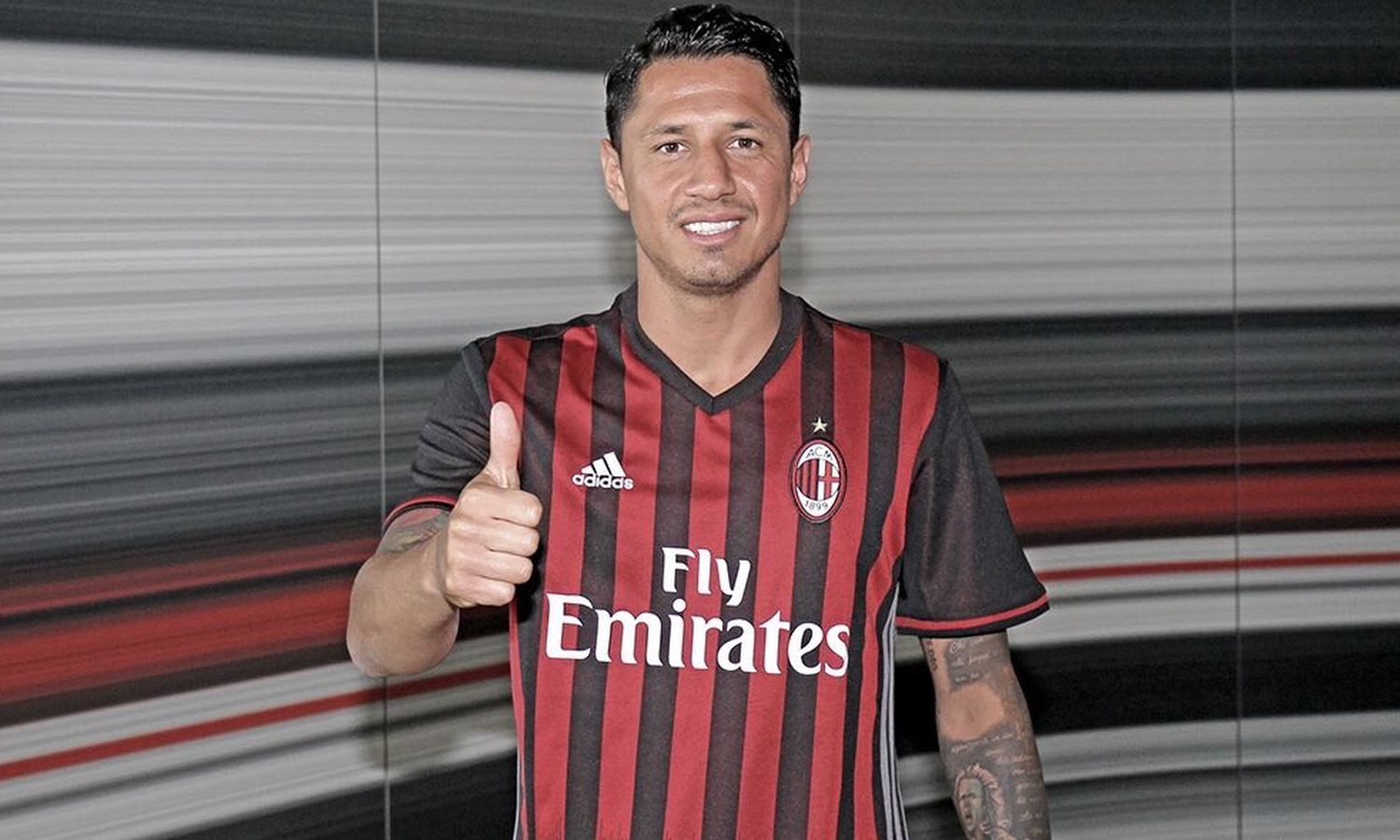 Once bitten, they are twice shy. Remember last summer Fininvest, the Berlusconi family holding company, underwrote a net spend of €90m under the assumption that, once the takeover was completed by Mr Bee, they would get it all back. Instead it collapsed and
Fininvest are not willing to take the same chance again. It leaves Galliani with his hands tied tightly behind his back
, which a number of Milan fans might actually consider to be a good thing.
For now what room for manoeuvre he has is determined by how much money he can bring in through sales.
Around €30m was expected to arrive from the exit of last season's top scorer Carlos Bacca. He seemed West Ham-bound and might still be. But Bacca's preference is a return to Spain and Champions League football. Unfortunately for him, his desire to leave Italy for Atletico isn't reciprocated
, which appears to leave only the Hammers. Montella, as a former striker, also understandably seems reluctant to let him go. "Carlos guarantees goals," he said. You may recall that only Gonzalo Higuain and Paulo Dybala were more prolific than Bacca in Serie A last season and that was in an average Milan team in which the chances were few and far between.
Pending fresh Chinese investment, however,
Milan will have to sell to buy and the longer that they don't the more likely it is they will miss out on their No.1 transfer targets.
It happened, to an extent, with Marko Pjaca even after Galliani flew to Zagreb in a statement of Milan's intent and it promises to happen again with Villarreal centre-back, Matteo Musacchio, despite a trip to Valencia in which the 'Condor' supposedly got the player's word that he will wait for Milan.
Montella does not yet cut a frustrated figure. On the contrary as a Milan fan who fell in love with Arrigo Sacchi's team and had Marco van Basten's poster on his bedroom wall, this is a dream come true. Two years after Milan made their first attempt to appoint him only to balk at the €5m buy-out clause in his contract with Fiorentina, he is finally at San Siro.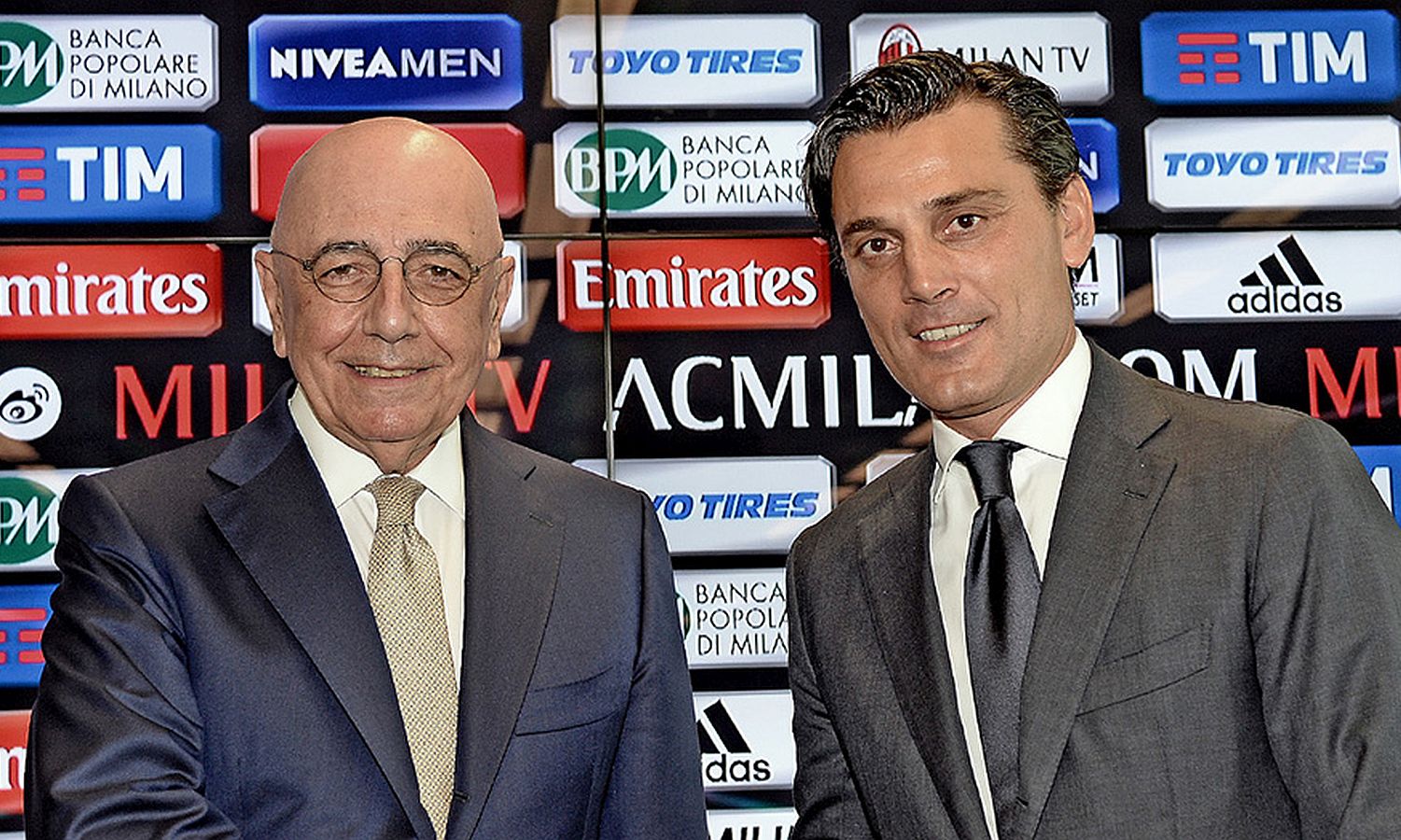 Like at Catania, Fiorentina and Samp, once again
Montella follows Sinisa Mihajlovic. The knee jerk reaction is to argue that he flopped at Samp. But in Montella's defence he didn't have a pre-season to get his ideas across, the owner kept selling the team's best players, including top scorer Eder
in January, and the team he inherited was built to play on the counter-attack, not the possession game which is his style. A bad six months should not call into question a good five years in which Montella has done enough - in fact a lot more than a number of his predecessors at Milan since they sacked Max Allegri - to fully deserve this opportunity.
Although it likely won't matter for much longer, Montella's brand of football corresponds exactly with how Berlusconi wants Milan to play. The lesson from his experience at Samp, however, is one Galliani absolutely has to learn. In order for Montella to fulfil his potential and take Milan back into Europe he needs
players who are able to turn his ideas into practice. The summer he joined Fiorentina, they signed Borja Valero, David Pizarro and Alberto Aquilani for €9m. At Milan, Montella will need a Borja. He will need a Pek.
Right now, the team still has too many piano carriers and not enough piano players to perform Montella's sweet music. Until the ownership question is resolved, Milan's summer will be a quiet one. In the meantime, the little airplane is grounded. His Milan is still yet to take off.
@JamesHorncastle