The infamous Cuneyt Cakir set to be referee for Barcelona-Chelsea game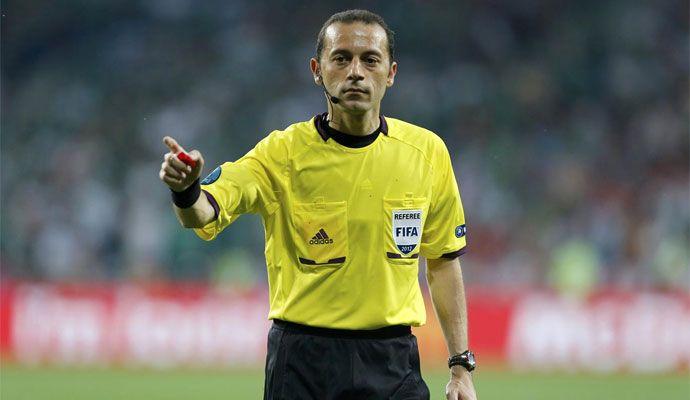 2018-18-02 - 12:05
The infamous Cuneyt Cakir is set to referee the the upcoming Champions League game between Barcelona and Premier League giants Chelsea.
The Turk is no stranger to refereeing games between the two clubs and was in charge of the second leg during the famous semi-final game of the 2011-12 campaign. The Catalans had suffered elimination following a 2-2 draw in the second leg and Cakir had sent off John Terry for kneeing Alexis Sanchez, but Chelsea still progressed to the final.
He has refereed five more matches, out of which Barcelona have drawn only one and have won the others.
His most infamous game came in the 2012-13 game when Manchester United had hosted Real Madrid in the second leg of the Round of 16 round at Old Trafford. He had very controversially sent off Nani for a foul on Alvaro Arbeloa and hadn't awarded United deserved penalties twice in the game. Real had won the game 2-1 and United had been ousted from the tournament. The then Los Blancos manager Jose Mourinho had himself said that "The better team lost."