Live: Liverpool, Man Utd target 'leapt at chance' to join Juventus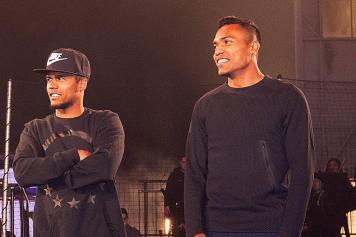 17 July at 15:28
Juventus' latest signing Douglas Costa "leapt at the chance" to join
Juventus when they came knocking.
The Brazilian has benefitted from a longer introduction to the Italian press today, after joining the Italian club last week on a loan-to-buy deal worth €46 million.
The former Liverpool and Manchester United claims that he had few doubts about joining Juventus, especially after he was frozen out at Bayern Munich, barely making an impact last season under new Coach Pep Guardiola.
Here's what he had to say:
JUVE - "They're a great team, when the chance to move here came up I leapt at it and took it".
CALCIO - "Serie A is a very strong league, I think I can get used to it quickly, even though I don't like physical football, which is a constant in Italy".
ALEX SANDRO- "I've spoken to Alex Sandro often, he told me about this great team".
VIDAL - "He's a great friend, he's spoken encouragingly of Juventus' fans, and I hope they come round to loving me".
ANCELOTTI - "He's a great person, he treats everybody in the same way. But I wanted to play, and I may not have been able to find the same time as I could here. And I'm focussing on the World Cup. I'm grateful to Ancelotti and to Bayern Munich. I don't have any desire to avenge myself of Bayern, the only thing I want is to show Juventus that they were right to sign me".