Ag. Hamsik: "He's adapted to the regista role very well"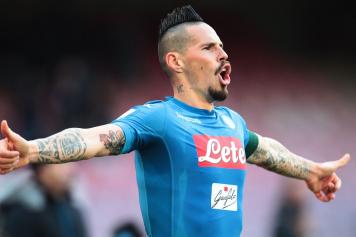 30 July at 17:50
Martin Petras, agent of Marek Hamsik,
spoke to Radio Kiss Kiss
about Carlo Ancelotti, as well as his client's future with Napoli.
"Hamsik can take free-kicks and penalties, he should do it more. Last year, he missed the opportunity to reach Maradona by one goal, this obviously affected him because everyone spoke about it. Furthermore, in one of the games, there was a penalty kick and he didn't take it.
"Hamsik has adapted to the role of regista much faster than we imagined. Ancelotti has seen very strong footballers in his career and if he had the idea to play Hamsik as regista, then there is a good reason for it.
"He has extended the career of Pirlo thanks to a change of position and now the same can happen. I am sure that in the new role, Marek will do very well, he has all the characteristics."