Ag. Taison to CM: 'Why AC Milan move broke down, in January...'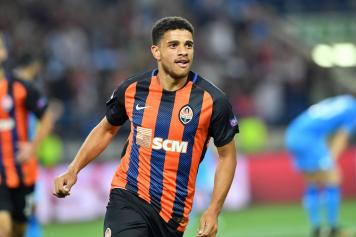 23 October at 19:30
In the summer, Taison was a concrete idea for AC Milan, who tried until the very end of the transfer window. In an
exclusive interview with Calciomercato.com
, the player's agent Diego Dornelles explained why the transfer never materialized.
Is it true that Milan were close to signing Taison last summer?
"Yes, Milan were interested."
What went wrong?
"Shakhtar didn't accept the offer presented by the Rossoneri. They demanded the full value of the €30m release clause."
How much did Milan offer to the Ukrainian club?
"I'm not authorized to disclose the figure, but it was not enough."
The player expressed his disappointment on the social media after the failed transfer: was he keen on Milan?
"He's very close to Shakhtar, he's the captain of the team. He's having a great season, everything is going the right way. Clearly, he admires Milan a lot, it would have been a pride to wear that shirt. But now he respects the team he plays for, the fans and the leadership."
Have you had new contacts with Boban and Maldini? Do you think that negotiations can be reopened in January?
"For the moment, there has been no contact for a possible future negotiation. Everything depends on Shakhtar."
Taison wouldn't say no to Milan in January, would he?
"He's very happy at Shakhtar, but the future doesn't only depend on his will."
For more news, visit our homepage.