Allegri confirms meeting with Juve to discuss future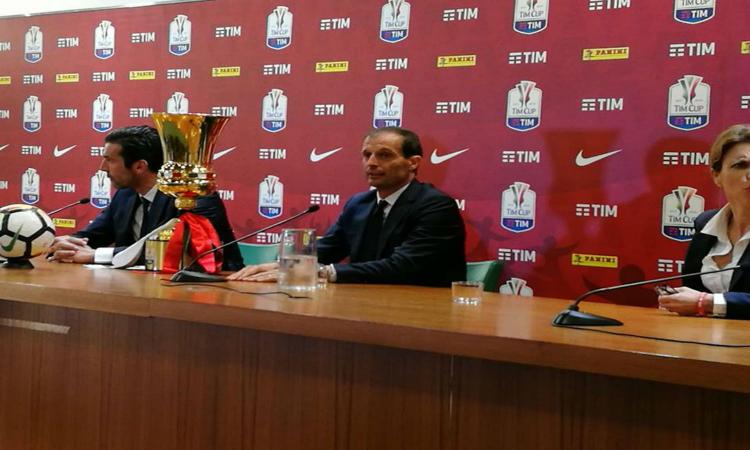 2018-08-05 - 18:35
Max Allegri
spoke
to the press ahead of his side's Coppa Italia final against Milan, revealing details about his future with Juventus.

"First and foremost, we must try to secure the two titles we can win, starting tomorrow and the second on Sunday. Marotta? His words make me happy. I have a very good relationship with the club. We will sit down to plan the future. Every year, there is work to be done and this must be done with great clarity," Allegri concluded.
Juventus CEO, Giuseppe Marotta, praised his manager yesterday while confirming that they
will
indeed sit down to discuss a renewal.
"Allegri? We are on
very
good terms
with
him. We
will
talk about the future after the end of the season, we want him to stay, I am sure there is a bright future ahead of us."
With that said, it looks like he won't be going anywhere this summer, despite rumours suggesting otherwise.