Allegri reveals Ronaldo reaction to 'DNA case' and makes Ramsey claim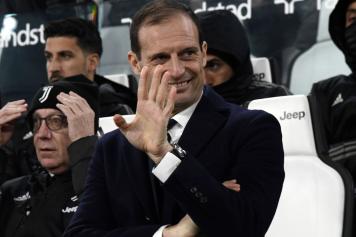 11 January at 12:30
Juventus boss Massimiliano Allegri spoke to media on the eve of the last-16 stage of the Coppa Italia against Bologna.
With the Old Lady's star who has been involved in another chapter of the
Mayorga case, the Italian tactician revealed the reaction of the former Real Madrid star.
"It's a private thing, I only talk about football. Cristiano has been training well and he rested a bit too. We want to play all the potential 36 games left before the end of the season. I don't want to talk about private life. Ronaldo skipped six games with his national team. Tomorrow he will play, let's see when, where, when and why".
Allegri did also comment on the imminent signing of Aaron Ramsey who will join Juve in the summer. Allegri was asked whether he'd like to anticipate his transfer in Turin in January: "I can already rely on five top midfielders. They are so good that I need nobody. Tomorrow we must maintain our focus or we'd have lost a target".
MANDZUKIC –
"We don't have good feelings. Like he says: 'No good'.
DYBALA –
"Maybe he could score tomorrow. I expect a nice game, just like he did against Samp. He is very important to link our players. He is a different player than Ronaldo and Mandzukic, they don't build from the back".
RACISM –
"I think it's wrong to stop games. There is a solution to problems with Italian football but nobody is brave enough to take it because some decisions would be unpopular".
Nicola Balice, translated by Lorenzo Bettoni