Another Milan player comes out in Mihajlovic's defence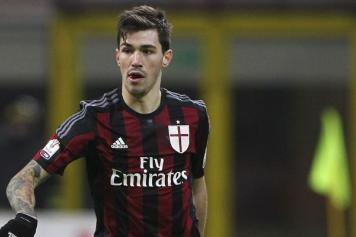 07 April at 12:45
Stop the presses! Another AC Milan player has told the media that the squad is on Coach Sinisa Mihajlovic's side, this ahead of the Diavolo's weekend Derby with rivals Juventus.

Alessio Romagnoli, one of the Rossoneri's highlights this season, has defended the under-fire Serbian by saying that "we're all happy to work with him, and we'd like to keep working with him".

Romagnoli, 21, was brought in during the summer from Roma, having spent the season under Mihajlovic's wing at Sampdoria. The second-most expensive defensive signing in the club's history, the former Giallorosso has shown hints of greatness at the back this year.

"Mihajlovic is still the same, he tells players the truth to their faces, and doesn't treat big-name or small-name players differently.

"I need to thank him, he played me at Sampdoria, and wanted me here in Milan".

Romagnoli isn't the only player to go to bat for the beleaguered gaffer, with veterans Riccardo Montolivo, Ignazio Abate and Christian Abbiati doing much the same. This isn't the first time that Romagnoli has expressed such feelings, either.

Miha is in hot water with the squad only picking up two points in four games, with last weekend's 2-1 loss to Atalanta the final straw for Silvio Berlusconi, who had to be talked out of sacking the Serbian immediately.

Romagnoli also mentioned that things have gone well for him at the San Siro.
"Everyone was great in making me feel at home right away, it's been a positive season overall, but obviously I have to improve a lot of things, I'm 21".

"I need to improve at a physical level, maintain my focus for longer. Even the things I do well, I could do better".