Argentina, Maradona defends Messi and slams Biglia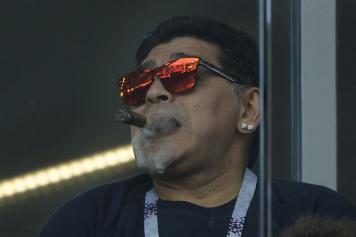 13 July at 13:25
Argentina's World Cup flop still hurts Diego Armando Maradona who has spoken
about the Seleccion's disappointing 'Russian' campaign.
"People thought Messi could do it all on his own but when he passed the ball to Biglia or Enzo Perez it was almost impossible for us to play the ball. The
Argentinean football federation is in the middle of a big chaos right now. We need a new team of chiefs and directors, we need people who have knowledge about football.
If you pass the ball to some of our directors, they'd give it back to you using their hands."
"I usually speak to my friend Davor Suker who was my team-mate at Sevilla. He
is the president of the Croatian federation and he is on very good terms with his players and they do everything for him, they are ready for everything. No coincidence they are in the World Cup final
."
CLICK HERE FOR MORE TRANSFER AND WORLD CUP NEWS