Arsenal rival Juventus for Mkhitaryan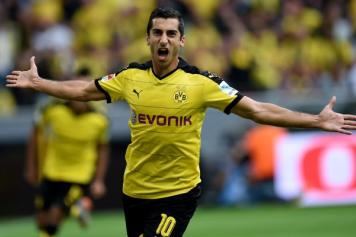 31 March at 15:15
Juventus aren't the only club after Henrikh
Mkhitaryan.

The Guardian are reporting that the Borussia Dortmund star is also being chased by Arsenal, who are looking to reinforce their midfield.

With Mathieu Flamini, Tomas Rosicky and Mikel Arteta set to leave in summer, the Gunners would be bereft of manpower in the middle of the park.

The Bianconeri could do with a player of his talent, though they will have to fight it out with more than the Gunners. The Armenian international, 27, has bloomed under new manager Tommy Tuchel, and has netted 10 times in Bundesliga action this year.