Ausilio; "Pioli is a guarantee for the future. Gabigol? Remember Coutinho"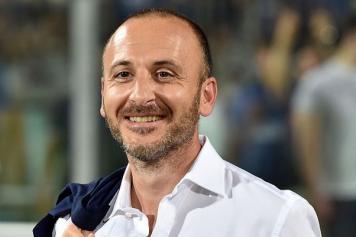 14 November at 21:06
Sunday sees new Inter coach Stefano Pioli make his bow in the Milan derby and Sporting Director Piero Ausilio, has been talking to Sky Sport about the new appointment. First of all however, he was asked about Sunday's huge game and he explained that; "I think the game has come at just the right time. Preparation for a match like this is always special and we're more than aware of the importance of the fixture and the need to climb the table. On Sunday, the new season begins again for Inter".

ON PIOLI – "It was carefully considered appointment and we believe he is a guarantee for the present and for the future. He's already explained his desire to help the young players grow in this squad. There are major issues that must be addressed and his determination to do the job right is impressive. Unfortunately, de Boer was the wrong time wrong place".

ON SEASONAL OBJECTIVES – "It's still to try to get Champions League football next season. It's not impossible; there are many points still up for grabs and although we are running late, the objective remains the same".

ON GABIGOL – "We have forgotten how little time we gave Coutinho and why we had to sacrifice him. Because there is no patience, people expect players at 20-years-old to make an immediate impact. Gabriel is a good player but he's competing for places in the team with players of great quality. He's a serious guy who must continue to work hard because an opportunity will arise".


Steve Mitchell @barafundler