Barca star calls time with AC Milan "happiest" of his life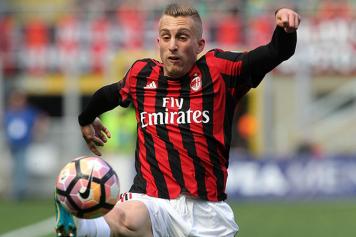 15 November at 12:20
Current Barcelona forward Gerard Deulofeu
called his brief stint with AC Milan last season the "happiest" time in his life.
Everton sent the Spaniard on loan to the Italian giants in January to gain playing time and help pay off the fee they paid Barcelona for him. The loan move turned out to be a stroke a genius as the versatile player immediately clicked with his teammates at the San Siro.
"In Milan I enjoyed the happiest months of my life," said Deulofeu. Who can blame him? In 18 matches across all competitions he scored four goals and added three assists. The goal total was equivalent to half of the goals he scored at Goodison Park in 75 matches.
"Thanks to Milan," he continued, "I 'm mature. There was also my daughter's birth during that time. I have unforgettable memories of that experience." His form inspired Barcelona to utilize their reclamation clause in his contract to bring him back to Nou Camp this season.