Bayern Munich: "Muller to Manchester United? Our supporters would never allow it"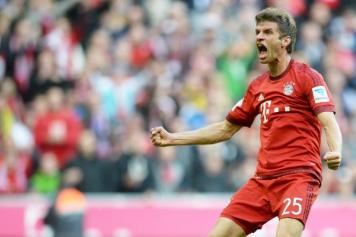 30 November at 22:05
A while ago, Bayern Munich Chairman Karl-Heinz Rummenigge explained that the Bavarian giants had rejected an offer from Manchester United for striker Thomas Muller. Edmund Stoiber another director at the club has been explaining to Bild why they would never consider off-loading the German international. He declared that; "None of the executives at the club would vote to sell him. Muller to Manchester United should not happen".

He continued; "It's the opposite to Cristiano Ronaldo, Muller is part of the DNA of this club and he is such an important player who has entered the hearts of our supporters. When we sold Schweinsteiger to United a number of our fans were not happy so there is no way we will sell Muller, whatever the offer".

Now 27, Muller has been at the Bundesliga champions his entire career and is closing in on 250 appearances for the first-team. He's also just nine goals short of reaching a century for the European heavyweights.


Steve Mitchell @barafundler