Silvio Berlusconi changes his mind over AC Milan sale, but Chinese takeover close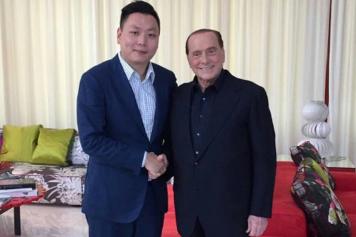 30 October at 10:31
Silvio Berlusconi is considering
not selling AC Milan
, but Sino-Europe is close to completing the club's takeover.
The Chinese consortium is said to
be ready to finalize the club's takeover by the 20th of November
, but meantime Berlusconi has reportedly suggested that he would be happy to keep the club and not selling it to foreign investors.
​According to
Il Sole 24 ore,
Berlusconi said that he doesn't want to sell the club anymore, especially after Milan's 1-0 win over Juventus last week.
Berlusconi would like to run a new course with young Italian products of the club's academy, though his statement is only believed to be joking one
as consequences of a possible collapsed deal would be tragic for Fininvest's finances.
First of all, Berlusconi's holding company would have to
give back to Sino Europe their € 100 million deposit and pay a fine of € 100 million
, not to mention that Berlusconi would then have to manage the € 220 million debts of the club.
With the 20
th
of November which is just around the corner, the most likely option for the future of AC Milan still remains the Chinese takeover. Another proof that the deal is about to be competed is
Fassone's trip to China on Monday, when he will meet new investors and potential new sponsors for the club.
Lorenzo Bettoni @lorebetto