Bookmakers betting on Gattuso farewell amid AC Milan crisis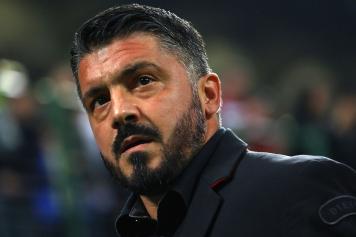 26 October at 23:00
Despite the deep crisis, there has been no ultimatum, but it is now clear that Gennaro Gattuso, after the loss against Real Betis in the Europa League, is at risk as the coach of AC Milan.
The former midfielder has the management's confidence at the moment, but the next two matches against Sampdoria and Genoa will be very important for him and he will be observed closely.
Waiting for the verdict on the field, the analysts of the bets, while giving credit to the Calabrian manager, begin to think about the possibility of a dismissal.
The betting platform Sisal Matchpoint opened bets on the farewell of Gattuso by Christmas
.
For the moment, the lowest share is the one on the confirmation of the coach, set at 1.40, while the sacking is set at 2.50. The gap between the two outcomes is still quite narrow and is destined to shrink (if not even overturn) already on Sunday evening in case of a loss against Sampdoria.