Cobolli Gigli: "Totti, it was the same with Del Piero. This is the error of Pallotta"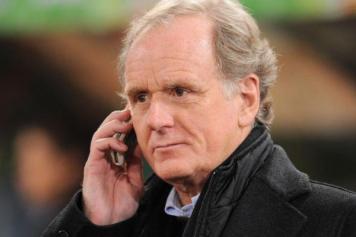 22 April at 21:48
Former Juventus president Giovanni Cobolli Gigli sees similarities between what's currently happening with Roma and Francesco Totti, to that which happened with the bianconeri and Alessandro Del Piero.

The former patron explained that; "This affair reminds me of the end of the career of Del Piero, the people in charge at Roma especially the president, should have spoken first. I think the real problem here is that the president is hardly ever there. Pallotta should have found a solution at the start of the season and it's now a pity that Totti has chosen not to end his career with the team he loves".

He continued; "I read in the newspapers that a renewal is virtually impossible and this is a sin. When you have a player like him, who is not only a symbol of the club but of the city, you should take time to find a solution. The problem has also been the change of coach; Garcia used Totti as his captain and symbol, the new coach has addressed this issue pragmatically. The arrival of Spalletti has changed the guarantees that were given to the captain and this is a pity".


From an original article by @susannaradio - Adapted & translated by Steve Mitchell @barafundler