Dani Alves; "I want to adapt to Italian football but I won't change my philosophy".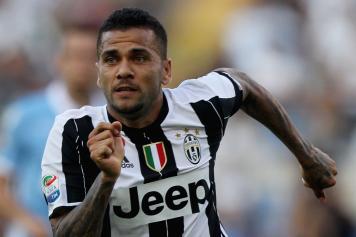 21 November at 19:52
Former Sevilla full-back Dani Alves has been talking at the press-conference before his Juventus side takes on his old club in the Champions League:

ON THE GAME: "I don't consider it as a special game. We are here to play at what happens on the field will define the result. We want to qualify for the knock-out stages and we can do this tomorrow".

ON HIS RETURN HOME: "I have nothing but positive memories of playing here. I was made to feel welcome right from the start and the fans were wonderful. It's great to see that they haven't forgotten my contribution here and I feel privileged to have played for the club".

ON ESCUDERO COMMENTS: "He says that we are scared of playing here but that was last season. Now we want a different result this time around because Juve are a stronger team than last season"

ON EXPERIENCE: "We have a lot of leaders in the dressing-room at Juventus. There is a lot of maturity and this is vital in games like this. Experience tells us that without taking risks you cannot win and this could be the reason I've had some problems playing in Italy so far. I want to adapt to Italian football but I won't change my philosophy".


Steve Mitchell @barafundler