Juventus, Dybala: 'I was used to having breakfast on the beach...'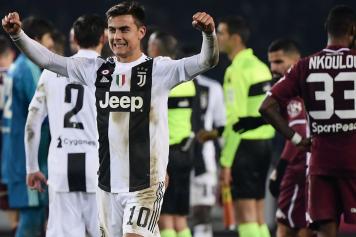 20 December at 20:20
In a
long interview with Otro
, Juventus striker Paulo Dybala spoke about his time at Juventus, as well as his career thus far.
"I didn't believe that it could happen so quickly. I made my debut at the age of 17, and after only six months they wanted me in Europe. Once they said 'Palermo want you', I didn't have any hesitations.

"At the beginning, it wasn't easy to learn a new language, live far from home, from my family and friends. I had only played one year in Argentina, but it was always my dream to play in Italy, in Serie A.
"From Palermo to Turin the change was drastic; I was used to having breakfast on the beach, getting a tan and the weather was completely different. The first months were hard, I was used to other rhythms. I could easily run around the city, but when you're at Juventus it's another thing.
"People stopped me to take photos all the time, though it's nice when people or children ask you. I like Turin, but at the beginning, it was difficult because I missed Palermo a lot. Now that it's been four years at Juve, I can say it's my family," he concluded.