ROMANO: Juve to keep Alex Sandro and renew Evra's deal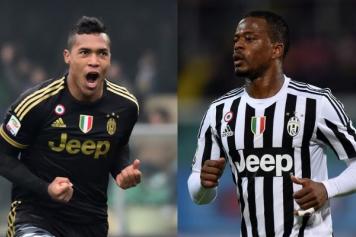 06 April at 23:29
Juventus executives are already working to build the team for the next season, together with their first team's head coach Massimiliano Allegri, who is ready to renew his deal.
The bianconeri are not only thinking about the situation of their midfielder Paul Pogba and seeking the heir of Alvaro Morata, but are also extremely attentive to the situation of their team's left flank.
The Serie A defending champions are evaluating the possibility to extend the contract of ther 34-year-old Patrice Evra: the club is ready to offer him a one-year-deal, while the player would like to sign until 2018; Juve have no intention to change their offer, but a gentlemen's agreement regarding the possibility to renew for another year at the end of the next season, depending from the player's performances, could be the perfect solution.
On the other hand, Juve will have to evaluate the situation of the 24-year-old Alex Sandro: the latter joined last Summer form Galatasaray for €26 million, and now is worth at least €50 million: in other words, the Brazil international is unsellable.
M.G.