Exclusive: AC Milan, Barcelona and Liverpool target set to reject PSG renewal proposal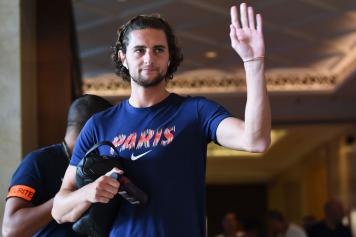 30 October at 19:30
After rumours suggested that Adrien Rabiot would once and for all negotiate with PSG, new reports seem to point in another direction. In fact, the midfielder could yet again snub the Paris-side.
PSG's sporting director, Henrique Antero, has presented an offer of almost €8m per season, in order to avoid losing their star. However,
as learned by calciomercato.com
, Rabiot is leaning towards rejecting this offer, due to the fact that he would like to try his wings in a different league.
In Italy, there are two teams interested in his services: Juventus and Milan. The former's sporting director, Paratici, has previously seen Rabiot live, making it clear that he's interested. Milan, though, have a great relationship with Rabiot through their sporting director Leonardo, who used to work for PSG.
In England, it is believed that the likes of Arsenal, Liverpool and Tottenham have shown their interest, while Barcelona could also make a move.