Exclusive: Agent confirm interest of Genoa in PSG starlet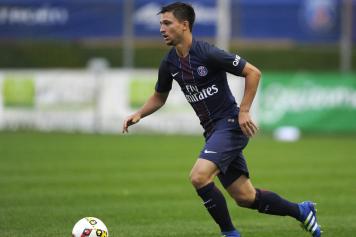 11 June at 20:10
After a year and a half of negotiations, Lorenzo Callegari's transfer to Genoa seems to be just one step away from becoming reality.
The young talent of Paris Saint-Germain, who has been on Genoa's radar for a long time, is about to break free from his contract with the French club.
Calciomercato.com
have
exclusively spoken
to the player's agent, Alessandro Canovi, who confirmed the situation.

"The boy is currently on vacation and we will meet once he returns to discuss the future. His contract with the PSG expires at the end of the month, but we are yet to receive any renewal proposals.
"The situation can be resolved in the coming days and frankly, I'm optimistic about his move to Genoa, we are at a good point, even though it's up to Lorenzo in the end.
"The negotiations with Genoa started in 2017 and have continued ever since. Genoa have always stayed in contact and of course, Lorenzo will take this into consideration when making his decision," Canovi concluded.
READ MORE: The latest Italian football news