Exclusive: Chelsea midfielder wants AC Milan, but Leonardo continues to dream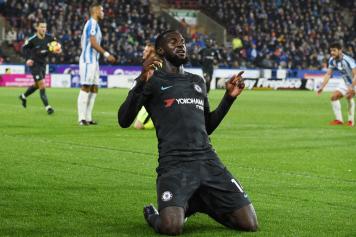 08 August at 09:30
Bakayoko isn't AC Milan's first choice, but it's certainly an opportunity that the Rossoneri could pounce on, should the biggest wishes not become a reality. Leonardo has a clear philosophy; he won't exclude an important signing if there are conditions to complete a deal, but at the same time, he thinks of the reality.
Approved by Gattuso, Bakayoko is a player that Leonardo is currently working hard for. In fact, Milan have been in talks for the player for a few days now, while at the same time probing the ground for some of their dream signings. It's clear that Bakayoko would appreciate a move to Milan, as he's pushing for this solution.
Therefore, it could also be done with a favourable formula for the Rossoneri. That's also why the Rossoneri haven't left the negotiations yet, even though he's not the first choice. In other words, Leonardo will keep this track alive if one of his dreams fails to materialize.