Exclusive: Donnarumma's €75m release clause also valid for Serie A clubs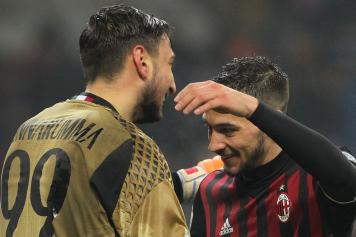 07 July at 10:00
Donnarumma is finally close to signing a contract extension with AC Milan after that his agent Mino Raiola
has also reached an agreement with the rossoneri
.
Sources have told calciomercato.com
that a new release clause will be included in Donnarumma's new deal. Previous reports claimed Donnarumma would have had a double release clause included in his contract with AC Milan but according to our Daniele Longo Donnarumma's release fee will be set to € 75 million and will be valid also for Serie A clubs.
Donnarumma's new contract is then set to expire in June 2021.
Donnarumma
is also going to sign a new four-year deal
and not a five-year contract extension, like previous reports suggested.
It is confirmed that the 18-year-old goalkeeper will earn € 6 million-a-year and that his 27 year-old brother will also be signed by AC Milan. Antonio Donnarumma will become AC Milan's second-choice goalkeeper and will earn € 1 million-a-year.