Exclusive: Bayern Munich star to be offered new deal to ward off AC Milan and Chelsea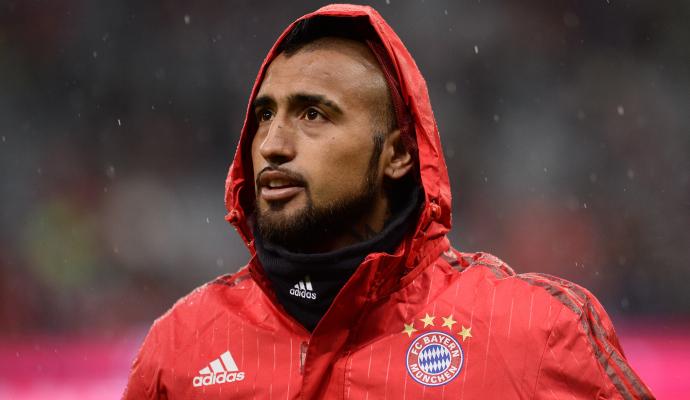 2017-10-09 - 12:15
Inter had been after him for weeks
, it's all true. But it was not the only one, because at the start of the market, Milan also dreamed and attempted the assault on Arturo Vidal.
Then came with Bonucci and the Chilean midfielder at Bayern Munich seemed an achievable goal - though with great effort - between late May and early June.
Then, the wall of Ancelotti's calibre was raised. Milan has never started a real negotiation: contacts, ideas that never came into fruition. As Inter has never had real margins from mid-July ahead.
Manchester and Chelsea were also sniffing around for Vidal, as Jose Mourinho and Antonio Conte were looking to bolster their midfield.
. The 2019 deadline for Arturo's contract is definitely dangerous and will soon be settled, this is the Bayern idea that has caused controversy: renewal on the table, ongoing dialogues. Milan of signing the player is growing smaller, as is their rivals Inter.