Exclusive: Juventus extension talks with 'untouchable' Cuadrado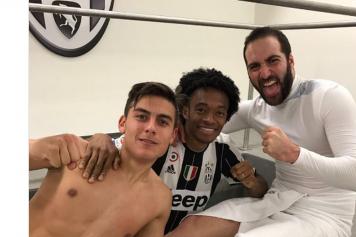 14 August at 12:55
Juventus are thinking of extending their current midfield everyman, Juan Cuadrado, we can exclusively reveal.
The Colombian is wanted by Roma and Atletico Madrid, but no talks ever really got going this summer. He is, it turns out, one the players that Coach Allegri relies on, both on the pitch and in the locker room, and only a stunning offer could have persuaded Juve to let him go.
Though the Bianconeri spent a whopping €35 million on the Portuguese man - who was very successful on loan at Inter last season - it appears that Max Allegri still sees the Colombian as the starter at right-back.
The 30-year-old has not been the massive attacking talent he was at Fiorentina, but rather a jack-of-all-trades who can hold a number of roles and be expected to work hard wherever he is.
Having been tested in the RB role last season - notoriously against Inter - it looks like he is more trusted than Cancelo, who is so far seen as a good attacking outlet. Similar questions surrounded him initially at Inter.
This is why Juventus have been in talks with agent Alessandro Lucci (also Bonucci's representative) to talk about extending Cuadrado's deal. He is currently on €3.5 million a year until June 2020, the Old Lady is thinking of taking that to €4m and of tacking on an extra year or two.
@NicolaBalice, adapted by @EdoDalmonte