Exclusive: Manchester United name Martial price-tag amid Juventus links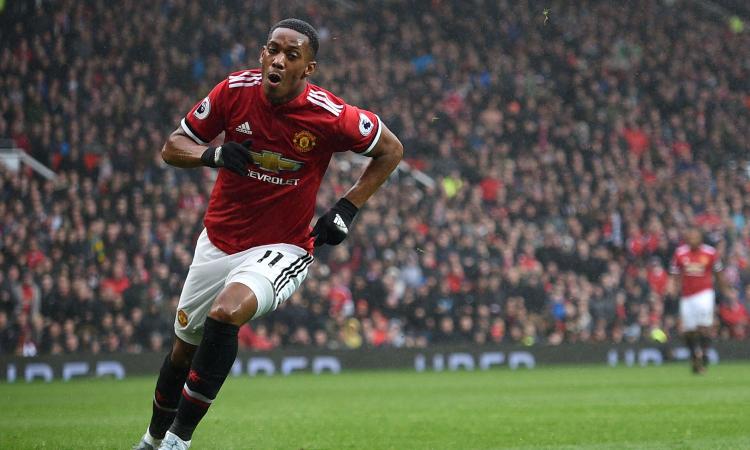 2018-16-04 - 18:45
Manchester United will only sanction Anthony Martial's transfer in the upcoming window if they receive a fee of anything above €50 million (£43.2 million).
The France international, who joined the Red Devils from AS Monaco in 2015, will have one year left on his contract after the end of this season. Jose Mourinho's side have offered him a new deal, but the forward has already turned down the opportunity to sign an extension.
Calciomercato.com reports
Martial's agent has already discussed the possibility of offering his clients to the top clubs in Europe. Juventus is one of those clubs interested in signing the 22-year-old who has reat potential.
In addition to this, Bayern Munich are also looking at the option of signing Martial in the summer transfer window. However, the price tag could be a factor as the €50 million asking price is the minimum fee required to persuade United to let their player leave.
Check out Martial's stats this season in our gallery