Exclusive: Milan tried to sign Inter target this summer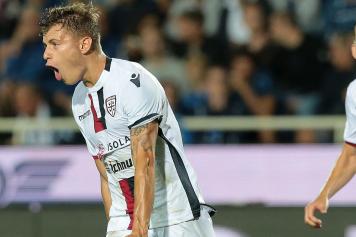 11 September at 15:30
Milan are set to rival Inter for Nicolò Barella,
we can reveal through Daniele Longo.
The Rossoneri have long wanted the 21-year-old to join, our sources claim, and they tried to make the signing last summer.
Longo reveals that the midfielder was the object of Max Mirabelli's desires, and that he had offered the Islanders Manuel Locatelli and cash in exchange for the young playmaker.
Barella netted six Serie A goals last season, and is seen as a champion in the making. Inter and Juventus have been linked to him recently, but when Barella mentioned his decision to stay this summer, he answered
"I'm in my home, in the team of my city and I'm fine here.
"I had consulted my club about my stay here. I'm getting offers but the decision to stay has chosen together with my club."
The Rossoneri are heading to Cagliari this weekend, and they're intent on speaking to the Sardinians again...