Exclusive: Rabiot upsets PSG; AC Milan, Barca and Juve lurking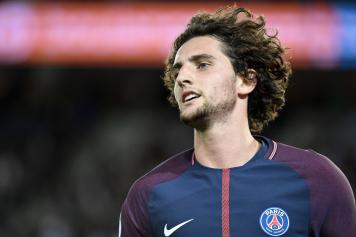 11 November at 09:20
Just like in 2014, Rabiot has been sending many different messages in regards to his renewal: first closing the door, then opening to renewing for €10m per season, before once again seemingly shutting down the negotiations.
This has kept the teams interested on their toes, with the likes of Juventus, Milan and Barcelona looking into the player, as reported by
Calciomercato.com's Fabrizio Romano
. Al Khelaifi, the president of the PSG, waits for Rabiot but is very upset the player's attitude. As the midfielder continuously changes his mind, he's waiting for higher offers.
Juventus have already made their move, letting Rabiot's entourage know that they are ready to negotiate if he could arrive on a free transfer. AC Milan, on the other hand, have not yet made a move, although they remain in the race. As of now, they are waiting for a clear signal.
However, the main feeling is that Rabiot will renew in the end, though Barcelona are also lurking. In fact, the Catalan side have offered the Frenchman €10m per season.