Exclusive: Roma and Monchi keen on Ziyech, but it may be too late...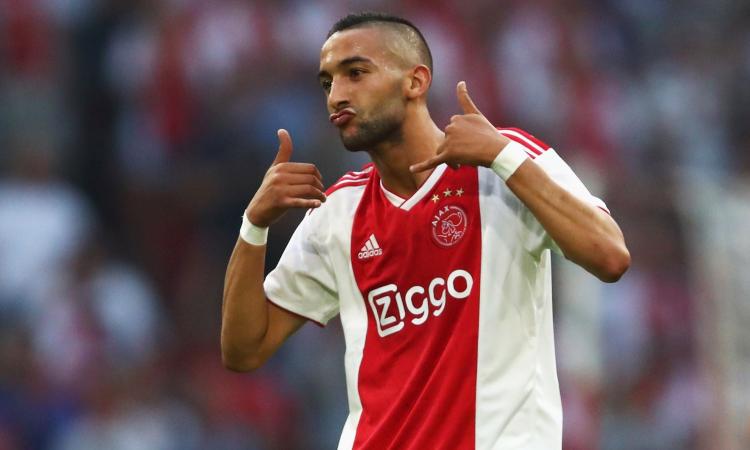 2018-09-10 - 21:15
Four goals in eight leagues, two excellent showings in the Champions League and a lot of quality. Hakim Ziyech has once again, much like last season, displayed his quality for the big clubs to enjoy.
As learned by
Calciomercato.com's Fabrizio Romano
, Roma's sporting director Monchi is still keen on the player, although he failed to conclude a deal last summer. In fact, the Giallorossi even reached an agreement with an agreement with Ziyech and his agent last summer, worth €2.5m per year until 2023. With that said, however, Ajax weren't willing to budge.

The Dutch side has always asked for €35m plus bonuses, though this was deemed too steep by Roma. Now, however, Ziyech is once again showing his quality and things certainly won't get easier for Monchi and co, in fact, it might even be too late.
The price has gone up since last time out and Ziyech could even be out of reach before the summer transfer market opens, due to the tough competition, especially from Premier League.