Sassuolo and Juve's special relationship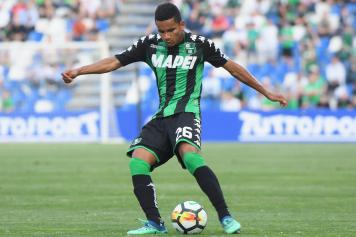 13 September at 12:45
Sassuolo's privileged relationship with Juventus could result in another player joining the Neroverdi.
The two clubs have seen a number of players switch in recent times, a good example being Simone Zaza going to the Bianconeri in the 2015-2016 season.
In recent times, however, the Emilian side has gone on to spend as much as €20 million for Bianconeri players. Pol Lirola - who was already on loan last season - moved this summer to Sassuolo for €7m, as did Francesco Cassata back in the summer of 2017.
The idea? A gentlemen's agreement, by which Juventus get to put something in the plus column in their accounts, and also get a favourable buyback clause in case any of these players are a success - something which happened with Gian Giacomo Magnani, who moved to the Mapei for €5m, but who could return to Turin for €12m.
Another name is that of left winter Alessandro Tripaldelli, who moved to the Mapei Stadium for €1.5m.
The next on that list could be Rogerio, who has gone back to Sassuolo on loan, but who has been the subject of talks between his agents and Juve. The idea is that the Neroverdi could get him in January, another brick in the wall…
Nicola Balice